Here is a list of five recommended restaurants to visit in Edinburgh, as selected by Local List UK.
1. The Ship on the Shore
Many tourists head to Leith to visit the Royal Yacht Britannia but many neglect to stop at The Shore. That's a shame as this area by the water is home to some of Edinburgh's most welcoming and best quality restaurants. The Ship on the Shore focuses on seafood, with the catch of the day joined by a host of regulars, including a mean seafood chowder. If the sight of water isn't enough to perk up the seafarer inside you then surely the nautical maps along the wall will. Try a bowl of steamed Shetland mussels – they'll provide you with an enduring memory of this fine City.
Find out more at http://www.theshipontheshore.co.uk
2. Castle Terrace
This is the sister restaurant to Edinburgh's Michelin-starred The Kitchin. Enjoy a drink in the bar or, even better, wait to be invited down to the chef's table, which overlooks Dominic Jack's kitchen – although seeing the preparation of the beautiful food makes choosing a dish even harder. Perhaps put your faith in the Surprise Tasting Menu (£60), from which the pistachio souffle lingers long in the memory. Inside the dining room patches of purple puncture calming neutral tones – this is a place where whole evenings pass with ease.
Find out more at http://www.castleterracerestaurant.com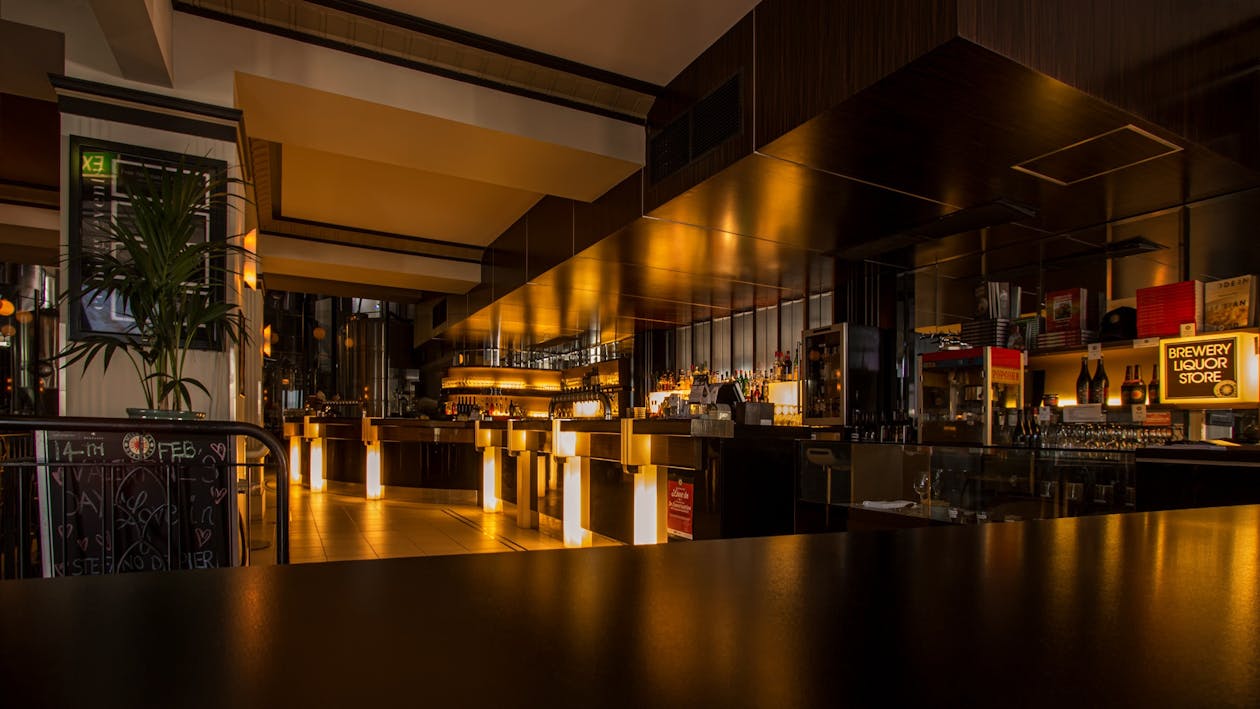 3. Ondine
Ondine has been a breath of fresh air for Edinburgh's seafood scene. After opening in late 2009, it soon picked up a host of awards for the near-perfect manner in which the locally sourced seafood is prepared. Work your way through the oysters, feast on the sea bream curry or push the boat out and try the roast shellfish platter. Huge glass windows provide views of Edinburgh's old town, while the silver-topped horseshoe bar provides an impressive internal focal point. Post meal, go for a nightcap in the stylish bar of the Missoni Hotel next door.
Find out more at http://www.ondinerestaurant.co.uk
4. La Favorita
Photograph: theedinburghblog.co.uk on Flickr/ Some rights reserved
La Favorita is a modern pizzeria, with black-topped tables and whitewashed walls. In recent years, owner Tony Crolla has expanded his brand to include a takeaway fleet of Mini Coopers and a mobile van, complete with a log-fired pizza oven. Yet it is the original restaurant on Leith Walk that continues to offer what is surely Edinburgh's best pizza, with their thin crispy bases and superb quality ingredients. That said, overlooking La Favorita's pasta and regularly changing specials would be unfair; their saltimbocca is superb.
Find out more at http://www.la-favorita.com
5. Wedgwood
When this restaurant opened four years ago it sent out a clear message that on Edinburgh's touristy Royal Mile you could still find seriously good restaurants with seriously interesting menus. Many a business in this historic location would be tempted to bask in their success; maybe put their feet up and watch the tourist money roll in. Not Wedgwood; its pigeon served with haggis, neeps and tatties is as unusual as it is delicious. Try to avoid being seated downstairs, as the natural light of the street-level dining room is where you will enjoy this inventive and innovative experience the most.
Find out more at: http://www.wedgwoodtherestaurant.co.uk